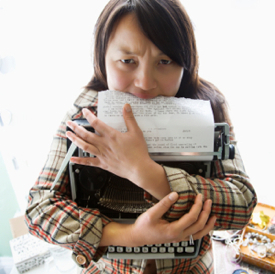 You know your business like the back of your hand. And you're confident it provides value to your customers. But when you sit down to write your business and marketing materials…you can't.
You can't figure out how to start. You're not sure where to go. You don't know exactly what you want your copy to do.
Maybe you're too close to your business to write your own copy. Maybe you're too busy running operations and troubleshooting. Or maybe—go ahead and admit it—you simply hate to write.
Take a deep breath and hand off your copywriting.
At MarketCopywriter.com, we take the weight of content creation off your hands—and free you up to do what you do best. We write hard-working copy that speaks in your voice to engage customers and move them to action.
You can count on MarketCopywriter.com for:
Digital, traditional and social media marketing content. We create website copy, landing pages, blog posts and social community updates. We write product and catalog copy, email campaigns, eZine articles, newsletters and case studies. We draft executive biographies and physician profiles. Not to mention collateral, direct mail, catalog copy, sales fliers and more.
Corporate communications, strategic plans, training and development materials.
Special expertise in healthcare and pharma with experience writing to-physician and to-patient copy.
Content strategy that consistently brands and integrates copy with your existing content.
Contact me for a FREE consult.
Got a content project weighing down your desk—and bogging down your mind? Talk to me. I provide a free half-hour consult to first-time visitors, as well as a complimentary price quote for your project.