Download The Brochure Bible
Free eBook: Your step-by-step guide to conversion-driving collateral.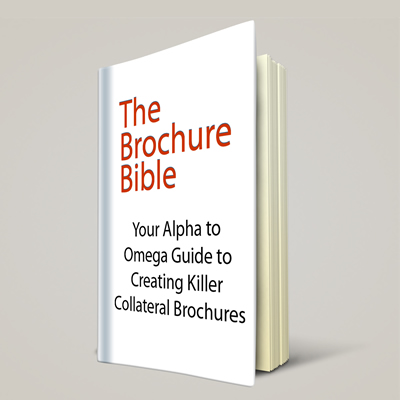 Hello!
Seems you're new here. Welcome!

I hope you'll find my site useful. Like to stay on top of the latest marketing and copywriting information from MarketCopywriter? Get updates now.
The Brochure Bible…
Helps you identify your brochure's place in your sales cycle.
Gives you practical tips on brochure design, copy structure and formatting.
Provides persuasion pointers that help you get inside your customer's head and heart.
Delineates how-tos that make content creation easy.