Looking for a great gift for your favorite copywriter, content marketer, editor or journalist?
Check out the following list of presents. Affordable, portable and pair-able, these little gifts pack huge power to help writers brainstorm, boost productivity and improve writing.
I'm talking pencil and notebook.
Unimpressed? Before you pooh-pooh the artlessly simple duo, let me tell you why I think it's a peerless present for writer friends—and maybe even you.
Distraction: The Writer's Digital-age Demon
Today professional writers are tasked to churn out a tsunami of content. At the same time, they face an epic enemy that deprives them of the mental focus needed to produce.
Distraction.
Blame it on email, Instagram, WhatsApp. But the biggest culprit is Google Search.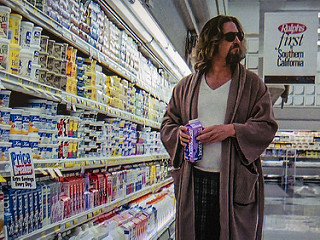 Quality Pencil and Notebook: Affordable Luxury
Pencil and notebook are antidote to Distraction.
But not just any pencil and notebook.
Your pencil and notebook need to be beautiful. Luxuriant to touch. Excellently crafted. And cheap enough to replace frequently—encouraging extravagant, uncensored scribbling.
The 10 gifts suggested below meet all these criteria. A curated roster of the darkest, sharpest pencils and quality notebooks, the list also includes essential kit that goes with them.
10 Perfect Holiday Presents for Content Marketers and Writers
Got a favorite pencil or notebook? Please add it in comments!

---

The Dude photo courtesy of Robert Couse Baker
Uni Kuri Toga pencil photo courtesy of Amazon
Tree Size Verse pouch photo courtesy of Tree Size Verse
Dream photo courtesy of Wok and Apix