Hope you're enjoying the long 4th of July weekend with its parades, picnics, fireworks and dolce far niente downtime with friends and family.
While trawling Spotify, I found these traditional patriotic anthems and American folk songs, each given fresh voice by a contemporary musician.
Who knew The Battle Hymn of the Republic had been styled by Judy Garland, Judy Collins and Joan Baez? That Elvis produced a version of America the Beautiful? Or that Old Crow Medicine Show sang This Land is Your Land?
I strung a few of the songs together and added marches to create this Independence Day playlist…
Parade Music
Get your body moving and blood pumping with these classic parade marches:
Stars and Stripes Forever – John Phillip Sousa
The Liberty Bell – John Phillip Sousa
Semper Fidelis – John Phillip Sousa
The Thunderer – John Phillip Sousa
Colonel Bogey March – Kenneth J. Alford, John Williams
On the Mall – Edwin Franko Goldman
You're a Grand Old Flag – George M. Cohan
Patriotic and Military Songs
Old songs with a new twist…
Battle Hymn of the Republic sung by Joan Baez
America the Beautiful sung by Elvis Presley
My Country Tis of Thee recorded by Pure Evidence
Star Spangled Banner sung by Whitney Houston
Folk & Rock Songs about America
Sung by American musical legends…
This Land is Your Land performed by Old Crow Medicine Show
If I had a Hammer sung by Johnny Cash and June Carter Cash
Born in the USA sung by Bruce Springsteen
America sung by Simon & Garfunkel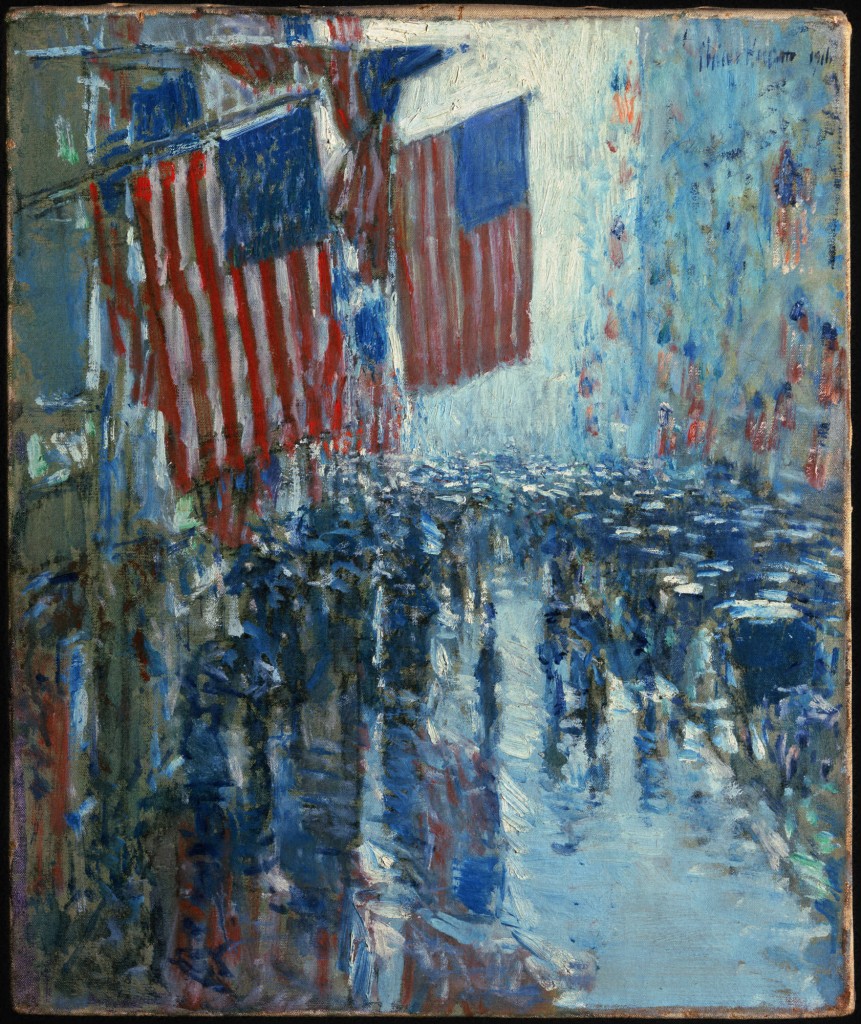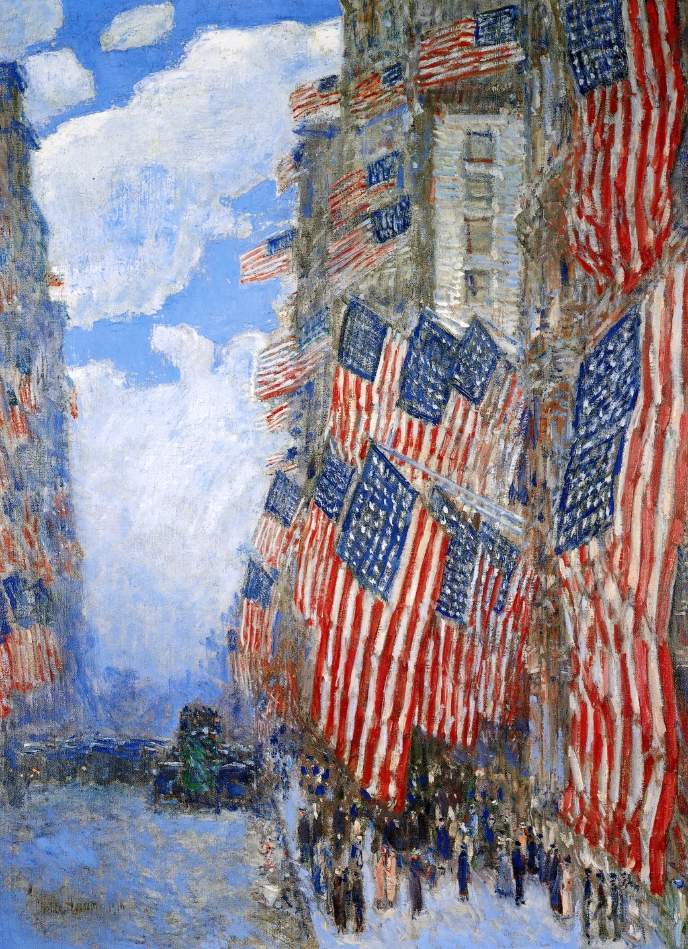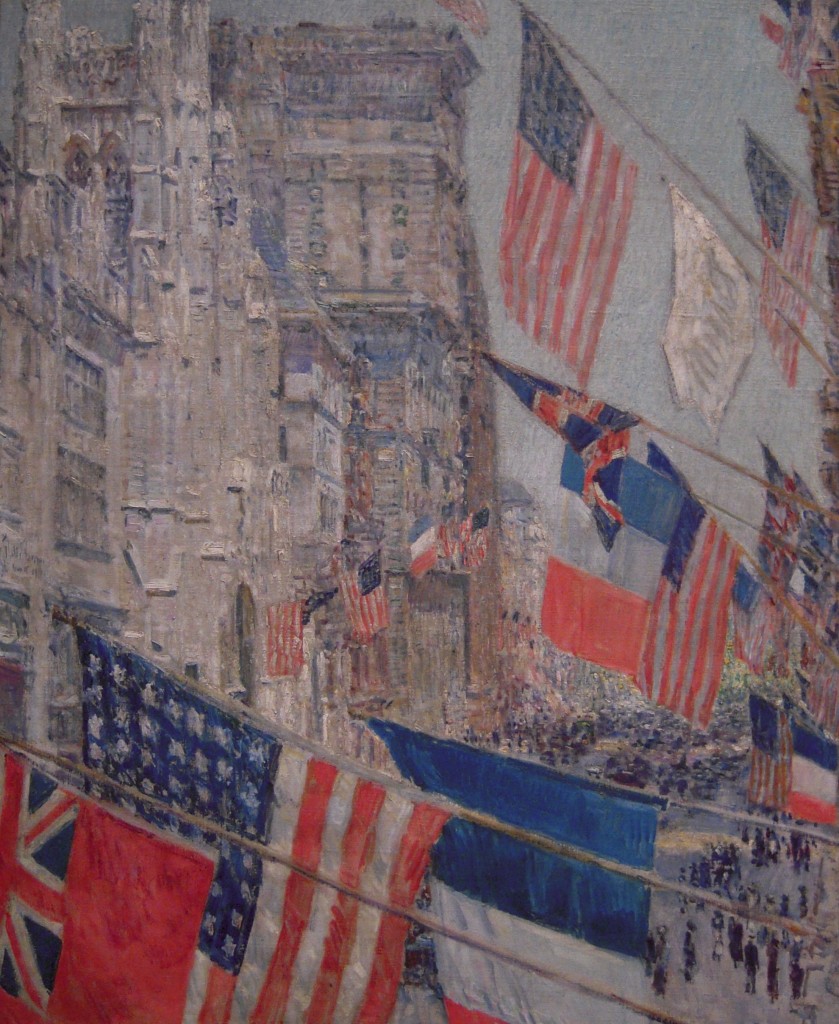 Did I overlook one of your favorites? Please share in comments.

Childe Hassam flag paintings courtesy of Wikimedia.